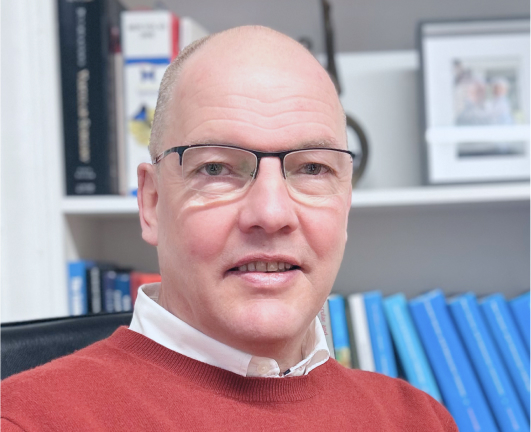 Book Dr James Tunnicliffe
Upon returning from the UK in 1996, Dr James Tunnicliffe occupied a senior position as senior specialist vascular surgeon at Groote Schuur Hospital. Although he grew up in England, he completed his schooling in Natal. In 1985, Dr Tunnicliffe completed his undergraduate degree with distinction in surgery and was awarded the Stabler Prize in Surgery from the University of Cape Town (UCT).
In October 1992, Dr Tunnicliffe completed postgraduate surgical training through Groote Schuur Hospital and received his Fellowship of the College of Surgeons of South Africa (FCS (SA)). After obtaining his fellowship and specialising in surgery, Dr Tunnicliffe was appointed specialist vascular surgeon and spent two years working in his field at Groote Schuur Hospital.
In 1995, Dr Tunnicliffe became senior registrar in Bournemouth, which provided the opportunity to work alongside a senior vascular surgeon in the UK, Dr Simon Darke. While working in the UK, he specialised in performing endovascular techniques in general and vascular surgery. He returned to Cape Town in 1996, where he held the post of senior specialist.
Dr Tunnicliffe has contributed to various research projects on vascular surgery, presented at Vascular Society meetings on vascular surgery topics, and been awarded for his research. He has also presented at global scientific meetings and co-authored four articles in peer-reviewed journals, including nine abstracts.
Dr Tunnicliffe has a particular interest in endovascular surgery in the management of venous and arterial disease. He is also involved in teaching.
Blood leaving the lungs is bright red; blood returning to the heart is dark maroon.