Frequently Asked Questions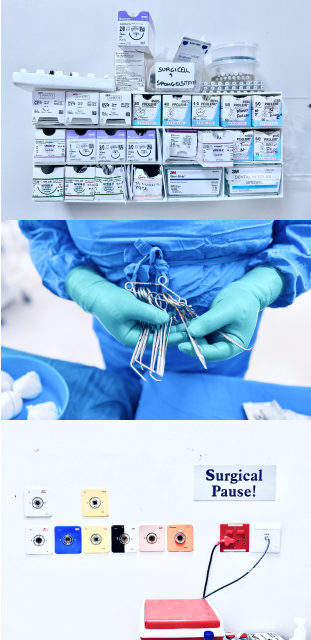 What is a vascular surgeon?
A vascular surgeon is a highly specialised medical doctor that deals with circulation. Vascular surgeons are qualified general surgeons who have specialised in vascular surgery. They deal with the high-pressure arteries that bring blood from the heart, the low-pressure veins that take blood back to the heart, and the lymphatics that transport fluid back to the heart. Vascular surgeons manage blood vessels throughout the body, except the heart and the brain.
What treatments do we specialise in?
Modern-day vascular surgeons are trained to do complex open surgical procedures and minimally invasive endovascular techniques. Not all patients who see a vascular surgeon require a surgical procedure. Many conditions are managed with medication, lifestyle changes, and exercise.
What do you bring to your first consultation?
Bring any referral letter, details of your medical condition, past treatments, and, very importantly, all your medication. You will also be required to provide your medical aid and GAP cover details.
How do you make an appointment?
You can request an appointment via our website contact form, call our practice on +27 21 203 3893, or email us: info@capetownvascular.co.za
What is our billing policy?
All in room consultations are to be settled on the day and claimed back from the medical aid by the patient. Although accounts for procedures will be submitted to the medical aid, the patient remains liable for the account should the medical aid not pay the account or partially pay the account. The fee charged by the practice may differ from the benefits paid by the medical aid. The practice will provide a quotation for any procedure. If the quote is accepted, the patient is responsible for the co-payment that may arise as a result of the difference.
What are our practice hours?
Monday to Friday: 8.30 a.m. – 4.30 p.m. We have a full after-hours service contactable via our emergency number: +27 21 712 6699.